Distribution
Importateur exclusif et distributeur de nombreuses marques
Importateur exclusif
CSA Electronics est importateur exclusif et distributeur officiel de nombreuses marques de composants électroniques.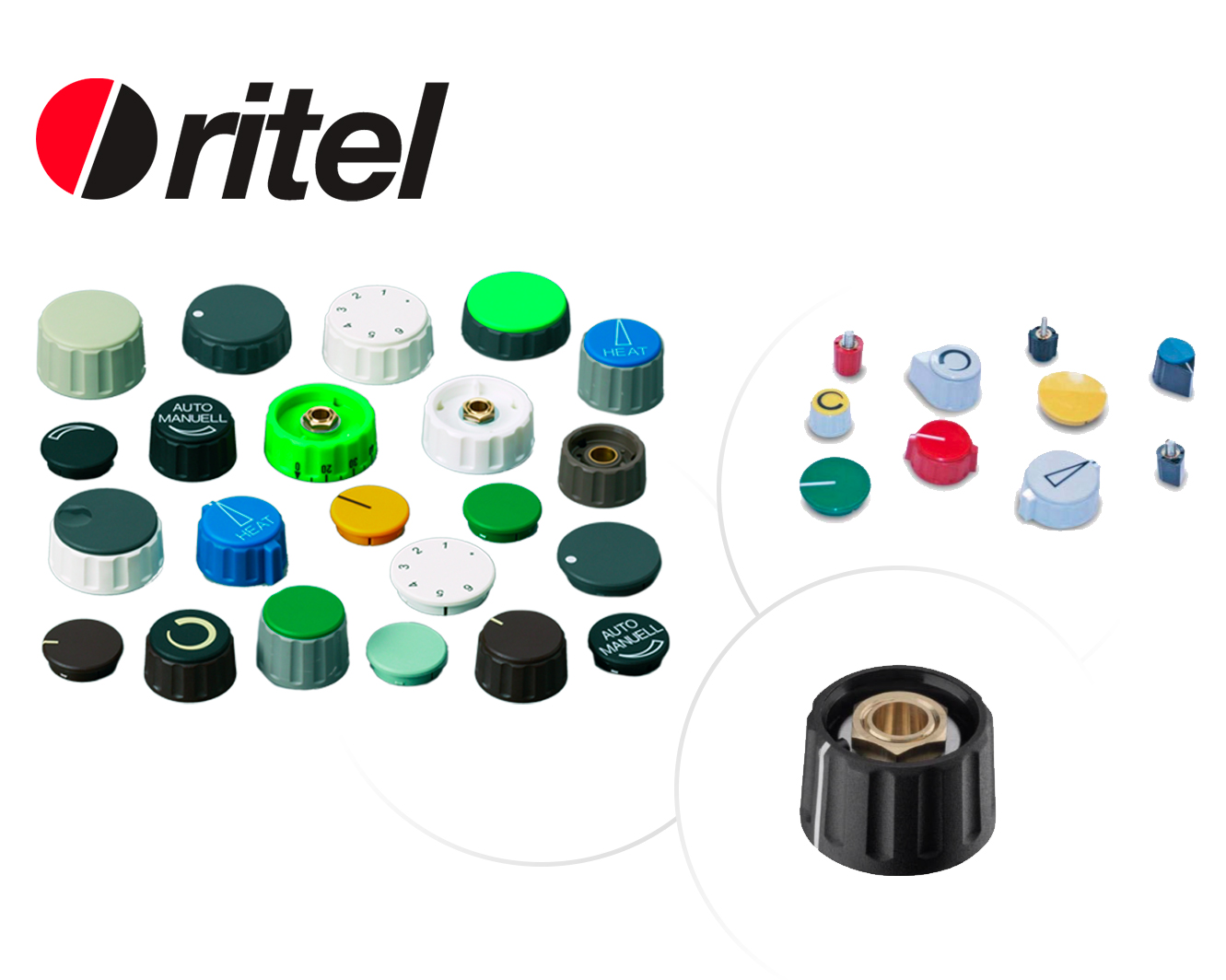 Fabrication de boutons
Diamètre 8mm – 10mm -13/15mm 21mm – 28mm – 36mm & 45mm
Fabricant suisse dans la réalisation des pièces d'injections en plastiques ( boutons de commande et capuchons sur mesure en petite quantité ). Les boutons Ritel se caractérisent par leur présentation soignée, leur grande solidité et par un programme complet d'accessoires de couleurs variées.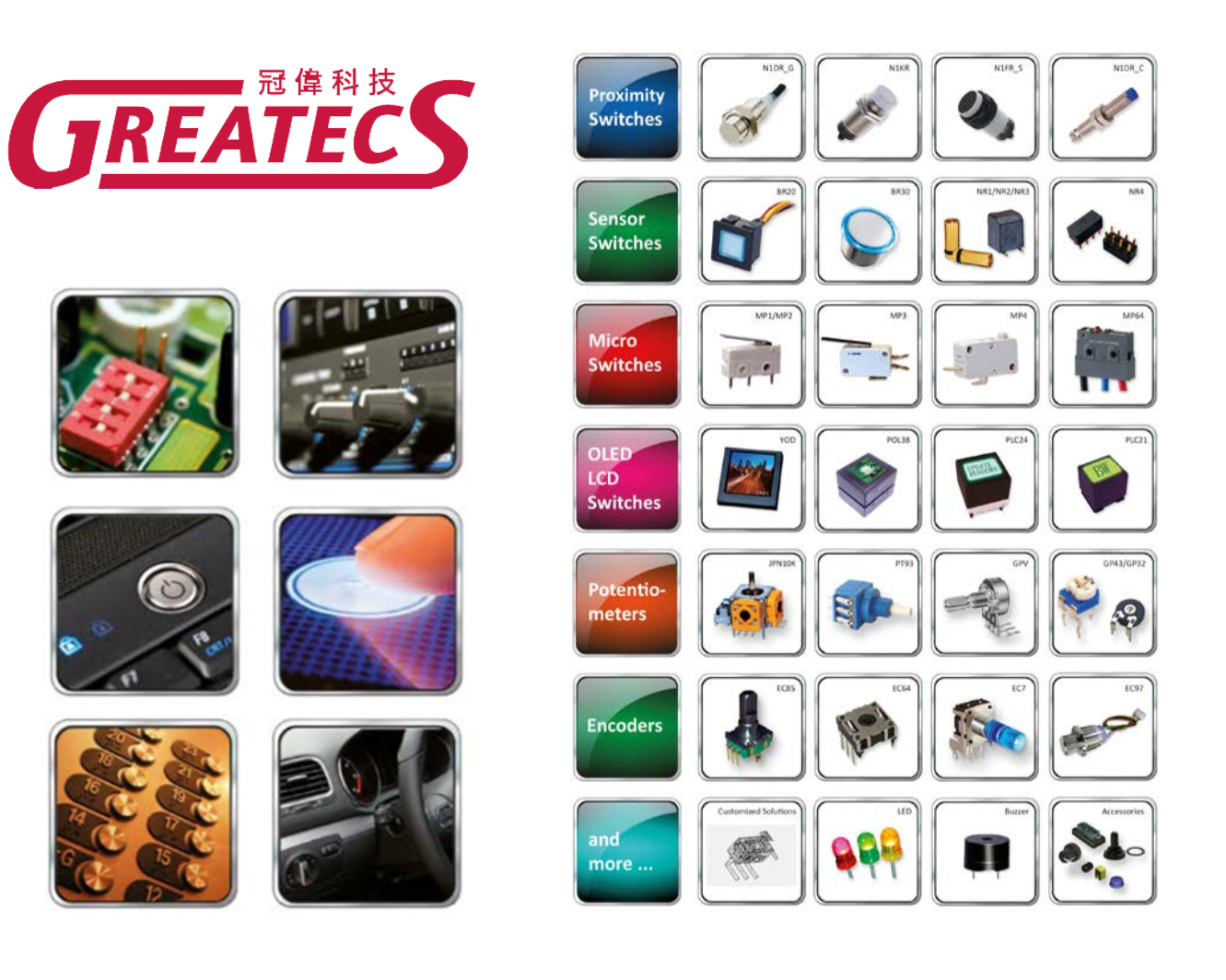 Conception & fabrication
Interrupteurs, de potentiomètres, de relais et d'optoélectronique
Avec notre vaste gamme de plus de 6 000 000 options de commutateurs et de potentiomètres différents, nous sommes suffisamment compétents pour être sensibles aux besoins de conceptions sophistiquées.
Premier fabricant anglais
De résistances de puissances sur radiateurs,
de 5w à 300w et de 0,1% à 5%.
Résistances couches épaisses, fines ou à feuilles, montage en surface (CMS), ou trou traversant, de précision, élément nu à haute tension.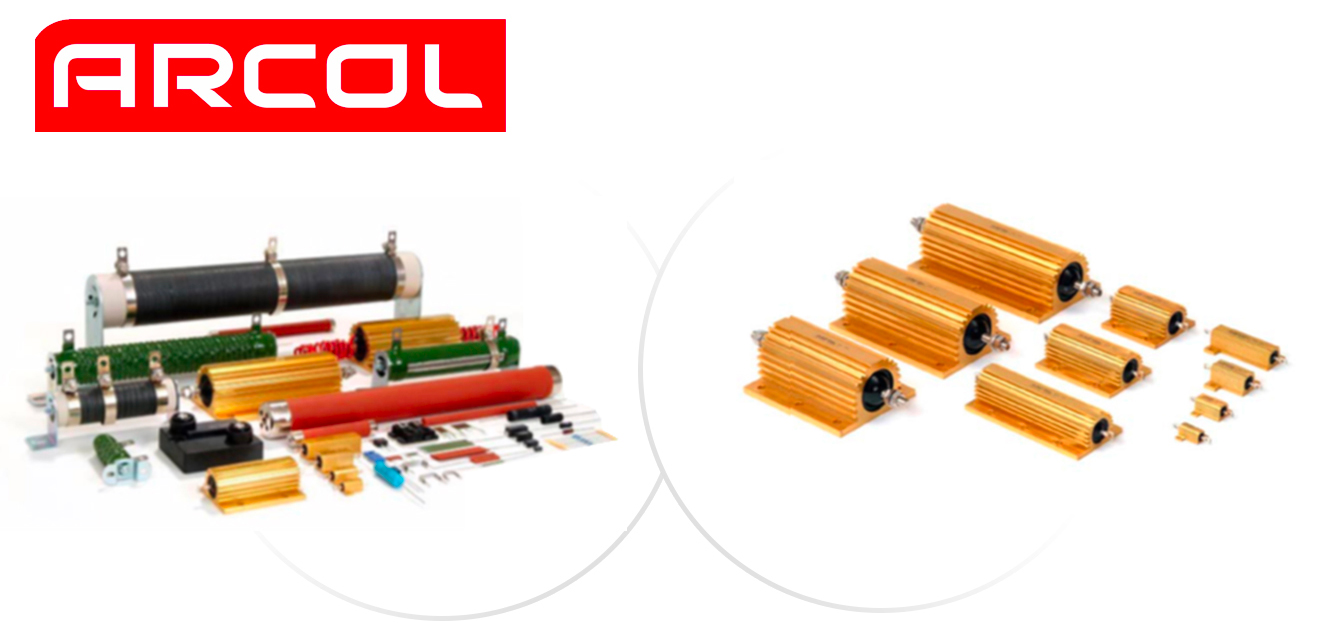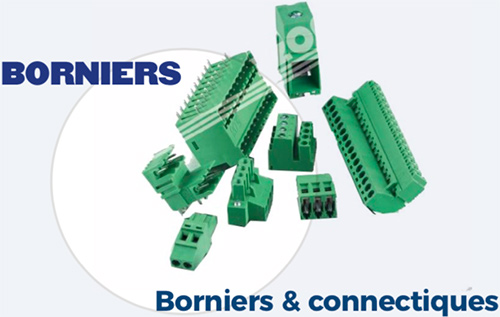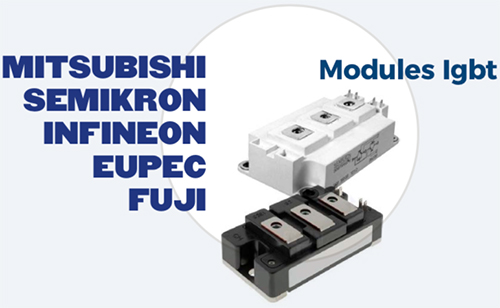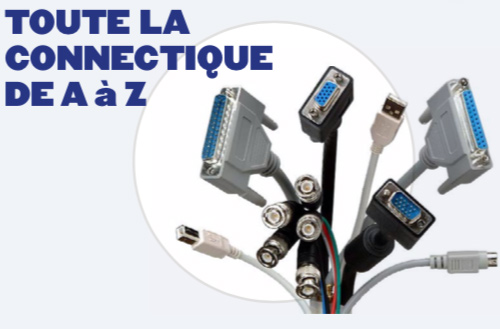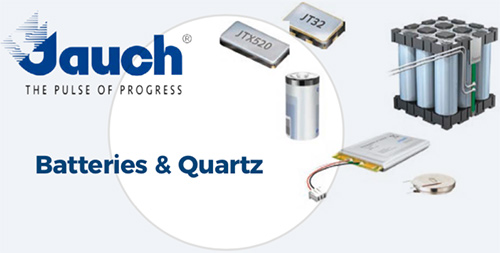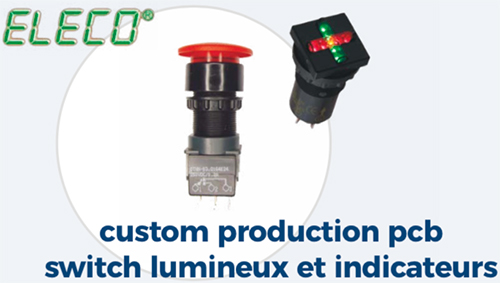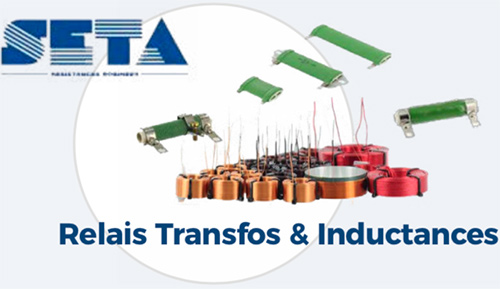 Plus de 2600 marques disponibles
Distributeur autorisé
Voici une liste des principales marques distribuées
0-9
3M
A
Aavid Thermalloy
Abracon Corporation
Acme Electric/Amveco/Actown
ADI
Allegro Microsystems, Inc.
Alpha & Omega Semiconductor, Inc.
Alpha Wire Company
Altera
American Elecrical, Inc.
Ametherm
AMP/Tyco Electronics
Amphenol
Amphenol Commercial Products
Amphenol Connex
Amphenol Industrial
Amphenol Pcd
Amphenol RF
Amphenol Sine Systems
Amphenol-Tuchel Electronics
Amprobe
Analog Devices, Inc.
APEM Components, Inc.
Apex Precision Power
APIDelevan
APM Hexseal
Aptina Imaging
Aries Electronics, Inc.
Artaflex, Inc.
Assmann Electonics, Inc.
Astro Tool Corp.
Atmel o
Avago Technologies US, Inc.
Aven
AVX Corporation
B
B B Battery
B&F Fastener Supply
B&K Precision
BCcomponents/Vishay
Bel Fuse, Inc.
Bergquist
Beyschlag/Vishay
Bivar, Inc.
BNS Solutions
Bosch Sensortec
Bourns, Inc.
Bulgin
C
C&K Components
Caddock Electronics, Inc.
Cantherm o
Capital Advanced Technologies, Inc.
Carling Technologies
Catalyst
CH Products
Cherry
Cinch
Cirronet
Cirrus Logic, Inc.
Citizen Finetech Miyota
Clare
C-Max
CoEv Magnetics/Tyco Electronics
Coiltronics/Cooper/Bussmann
Comair Rotron
Comchip Technology
Conec
ConnectBlue
Connor-Winfield
Conxall/Switchcraft
Cooper Industries
Cooper/Bussmann
Copal Electronics
Corcom/Tyco Electronics
Cornell Dubilier Electronics
Cowxto Technology
CR Magnetics, Inc.
Cramer Company Cree, Inc.
Crescent
Crouzet
Crydom
Crystek Corporation o Electronic Components o
CUI Inc
Curtis Industries o
Curtis Instruments
Custom Computer Services
CW Industries
Cymbet
Cynergy3
Cypress Semiconductor
D
Daburn
Dale/Vishay
Danaher Motion/Portescap
Delta Product Groups
Dialight o
Digi International/MaxStream
Digital View, Inc.
Diodes, Inc. o
E
Easy Braid Co. ebm-papst, Inc. Eleco
EDAC, Inc. o oswitch
Elna America
Emerson Network Power –
Embedded Power
Emerson Network Power Connectivity Solutions
EnerSys
Enhanced Video Devices, Inc. EPC
EPCOS, Inc.
Epson Electronics America, Inc. – Semiconductor Div.
Epson Toyocom Corporation
Equinox Technologies
EREM
E-Switch o
E-T-A
Ethertronics
Excelsys Technologies, Ltd.
F
Fairchild Semiconductor o FCI
Finder
Fuji
Fox Electronics o
Freescale Semiconductor, Inc.
Fujitsu Microelectronics America, Inc.
Future Designs, Inc.
Futur Technology Devices International, Ltd.
G
GC Electronics
GE Sensing
General Cable
General Semiconductor/Vishay
Grayhill, Inc.
H
Hamlin, Inc.
Hammond Manufacturing
Hirose Electric Co., Ltd.
Honeywell Microelectronics & Precision Sensors
Honeywell Sensing and Control
I
I/O Interconnect
IAR Systems Software Inc
ICC/Elpac Power Systems
Industrial Fiber Optics, Inc.
InfineonTechnologies
Integrated Device Technology (IDT)
Integrated Silicon Solution, Inc. (ISSI)
Intel
International Rectifier o
Intersil
ITW Chemtronics
J
J.W. Miller – A Bourns Company JAE Electronics, Inc.
JKL Components Corp.
Johanson Dielectrics, Inc.
Johanson Technology
Jonard/OK Industries o
JRC Corporation/NJR JST
K
Kemet
Kester
Keystone Electronics Corp. o
Kilo International
Kingbright
L
Laird – Signal Integrity Products
Laird Technologies
Laird Technologies – EMI Division
Laird Technologies – Thermal Products Laird Technologies – Wireless M2M LEDdynamics, Inc.
LEDIL
LEM USA, Inc.
Lighting Science Group Corporation
Lineage Power
Linear Technology o
Linx Technologies o
Lite-On, Inc.
Littelfuse
LMB Heeger, Inc.
Logic
Logical Systems
Lumex, Inc
Luminary Micro/Texas Instruments
M
Mallory Sonalert Products
Martel Electronics
Master Appliance Corp.
Matrix Orbital
Maxim
MaxStream
MEAS France/Measurement Specialties Inc Measurement Specialties Inc-MEAS
Mec switches
MEDER electronic
Melexis
Memory Protection Devices
Metcal/OKI o
MG Chemicals o
Micrel, Inc. o
Micro Commercial Components (MCC) o Microchip Technology o
microEngineering Labs, Inc.
Micron Technology o
Microsemi
Microsemi Analog Mixed Signal
Microsemi Commercial Components
Microsemi Power Management
Microsemi Power Products
Mill-Max o
Molex
MPD
Mueller Electric Co.
Murata Electronics
Murata Power Solutions
N
Nakagawa Manufacturing USA, Inc.
National Semiconductor
NDK
Nichicon
Nikkai/NKK Switches NJR/JRC Corporation
NKK Switches/Nikkai
NMB Technologies Corp.
NorComp
Numonyx
Nuvoton Technology Corporation America
NXP Semiconductors (founded by Philips)
O
Ohmite
OK Industries/Jonard o
OKI Semiconductor/ROHM Semiconductor OKI/Metcal o
Omron
ON Semiconductor
On-Shore Technology, Inc.
Optrex
OSRAM Opto Semiconductors, Inc.
P
Pansonic
Panduit
Parallax, Inc.
Patco Electronics
Pericom Semiconductor Corp.
Phoenix Contact
Phoenix Passive Components/Vishay
Pomona Electronics
Pontiac Coil, Inc.
Portescap/Danaher Motion
Potter & Brumfield/Tyco Electronics Power Integrations
Power-One o PowerStor/Cooper/Bussmann
PUI Audio
Pulse
Q
Qualtek Electronics Corp.
Quatech/DPAC Technologies
R
Rabbit Semiconductor o
Raychem Cable Protection/Tyco Electronics
Raychem Circuit Protection/Tyco Electronics
RECOM POWER INC
Renesas Technology America
RF Solutions
RFM
Richco, Inc.
ROHM Semiconductor
Rose+Bopla Enclosures
RPM Systems Corp.
S
Semikron
SanDisk
Sanyo Energy
SANYO Semiconductor Corp.
Schaffner EMC, Inc.
Schurter
Semiconductors/Vishay
Semtech
Seta
Sensata Technologies, Airpax
Seoul Semiconductor
Serpac Electronic Enclosures
Sfernice/Vishay
Sharp Microelectronics
Sigma Designs, Inc.
Signal Transformer
Silicon Laboratories, Inc.
Siliconix/Vishay
Skyworks Solutions, Inc.
SMC Corporation of America
SMSC
Souriau Connection Technology
Spectra Symbol
Spectrol/Vishay
Sprague Goodman
Sprague/Vishay
SRC Devices
SSI Technologies, Inc.
Stackpole Electronics, Inc.
Staco Energy Products Co.
Stanley Electric
Steinel
ST-Ericsson
Steward/Laird Signal Integrity Products
STMicroelectronics
Sumida Corporation
Susumu
Switchcraft
Srt
T
Tadiran Batteries
Taiyo Yuden
Tamura
TDK
TDK-Lambda Americas, Inc.
Teccor/Littelfuse
Tech Tools
Tensility International Corporation
Texas Instruments
Thin Film/Vishay
Torex Semiconductor Ltd.
Toshiba America Electronic Components
Triad Magnetics
Tripp Lite
TT Electronics/Optek Technology
Tusonix a Subsidiary of CTS Electronic Components o
Twin Industries
TXC Corporation
Tyco Electronics
Tyco Electronics Aerospace, Defense and Marine
Tyco Electronics Alcoswitch
Tyco Electronics AMP
Tyco Electronics CoEv Magnetics
Tyco Electronics Corcom
Tyco Electronics Potter & Brumfield
Tyco Electronics Raychem Cable Protection
Tyco Electronics Raychem Circuit Protection
U
U.S. Lasers, Inc.
U.S. Sensor
United Chemi-Con
US Relays and Technology, Inc.
V
Varitronix International Ltd.
Vector Electronics & Technology, Inc.
V-Infinity
Vishay
Vishay Electro-Films
Vishay Precision Group Vishay/BCcomponents Vishay/Beyschlag
Vishay/Dale
Vishay/General Semiconductor Vishay/Phoenix Passive Components Vishay/Semiconductors Vishay/Sfernice
Vishay/Siliconix
Vishay/Spectrol
Vishay/Sprague
Vishay/Thin Film
Vishay/Vitramon
Vitesse Semiconductor Corporation
Vitramon/Vishay
VTI Technologies
W
Wakefield
Weidmüller
Weller
Wickmann/Littelfuse
Winbond Electronics Corp.
Wintec Industries
Wiss
Würth Electronics, Inc.
X
Xcelite
Xeltek
Xilinx
XMOS
Y
Yageo
Z
Zetex Semiconductors
Zilog